all images and links open separate tabs
Books of February
This past month was a complete 180 from January. Refreshing actually.
I've been a fan of David Lebovitz for almost 15 years. He was the pastry chef at Alice Waters' famous place in San Francisco, Chez Panisse. He was one of the original food bloggers, too; still going strong out of Paris davidlebovitz.com I once took one of his chocolate centered cooking classes.
His latest book is a departure from his edible collections. L'Appart tracks the search for and renovation of an apartment in Paris. It covers all the bureaucracy, misunderstandings, language flubs, and one disaster after another in trying to gut and remodel a place. I would've had a nervous breakdown five chapters sooner than he does. There is satisfaction and light at the end of the tunnel though. I can confidently say the staunchest Francophile's rosey glasses will be smudged, if not entirely dissuaded to ever relocate.
Another joy of the month was coming upon a Haruki Murakami I didn't know existed! It was my own little light at the end of the tunnel after January's reads with animosity. This book is older, published in 2007; probably how I've missed it. It is a collection of 24 short stories. Blind Willow, Sleeping Woman  Haruki's talent for projecting the surreal onto the mundane is hard to beat. It's like waking up from a dream, and understanding it and feeling its familiarity, but not knowing how to describe it to anyone else. In the forward he describes the different approaches he uses in writing a novel verses short stories. I wish I could remember the analogies he used. I am restarting the audio version soon just so I can write his points down. Thus, I've concluded I really must be in the better habit of taking notes while reading. In the relaxed state, I'm certainly not short of numerous insights or personal revelations.
Lastly, I stopped and started a couple things.
I heard the author Andy Weir on a podcast discussing his newest book, Artemis. He spoke about his software engineering and science interests background, as well as his blogging consistency. He wrote the book, The Martian, one chapter at a time for his blog readers; getting feedback and re-writing as he went. His ladder to success was the most even keeled of progressions, yet still surprising to his self-deprecating mild-mannered personality. I've been aware of the movie The Martian starring Matt Damon, but I'd never seen it. I sought out the book after garnering appreciation for the author. It's a geeky, moderately emotional, and kinda funny page turner. I just knew where it was going…I went to Youtube and watched so many segments of the movie, plus cut out segments of the movie; I ended up not finishing the book. Artemis actually sounds even more compelling to me, with science, smuggling, and suspense.
As an Amazon Prime member, I downloaded Bury My Heart at Wounded Knee: An Indian History of the American West for free. It's pretty gut-wrenching. The colonists were no angels, but a lot of the Indians were savages too. I only got through a third of it. I will give credit to the author. It is very detailed and well researched, from the various settlers to the numerous tribes and chiefs. Images are pulled from the Smithsonian and the accounts are directly from journals and political logs of the time. Just tired of the beat down some of these books feel like. No place or subset of a culture is perfect. This being said, history is the best teacher for better.
I'm still in my evening habit of podcasts listening. Loving the Prohibition series via American History Tellers.
One of my co-workers told me about a podcast on old-world to new-world Hollywood called You Must Remember This. I've only listened to the 3-part episodes on Howard Hughes thus far, but there's an entire backlog so I'm excited to pick and choose my way through it: Katharine Hepburn; Jane Mansfield; Marilyn Monroe; Greta Garbo; Jean Harlow, etc…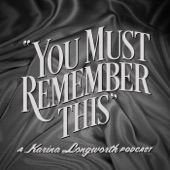 That's all folks!